All weather, high quality path & trail surface for
bicycles, pedestrians, wheelchairs and light vehicles.
This panelized surface, molded from recyclable, structural foam, HDPE plastic, has been widely used 
by the US Army and can be rapidly installed to create, firm, smooth path & trail surfaces without the need to excavate and with little or no environmental disturbance.
| | | |
| --- | --- | --- |
| Panels quickly laid over wet ground lush with ferns to provide an "instant" bike path that can be left in place from a few hours to years with little disruption to the environment. | A panelized walkway that has been snapped together over muddy ground at an entrance to an army encampment. | Here the panels have been joined together and recessed flush into the ground to protect an underlying septic system from vehicle traffic above. |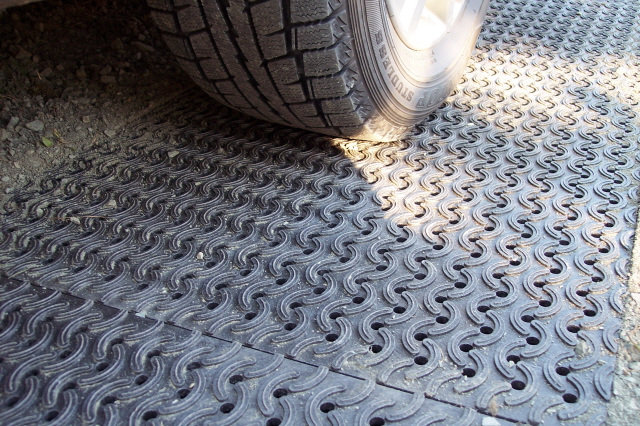 The surface pattern provides excellent control for bikes and wheelchairs and can be used for low speed automobile traffic over sensitive or soft ground.
The drain holes, integrated with the arcs, prevent puddling and allow water to percolate directly through to the ground below.
The raised arcs that curve inside each other provide excellent traction and control without vibration or wobbling.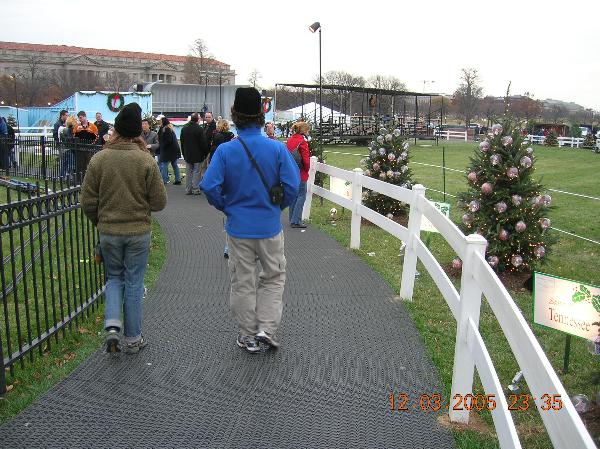 A circular pathway installation that has been used by an estimated 800,000 pedestrians annually since 2003.
This circular path along with the straight, 8 foot wide path shown below, is installed each November and removed each February.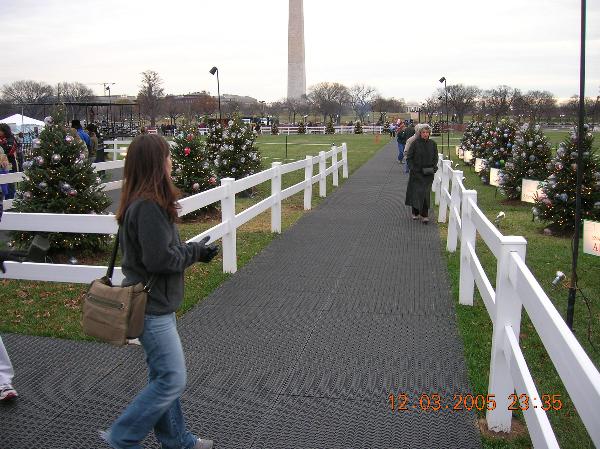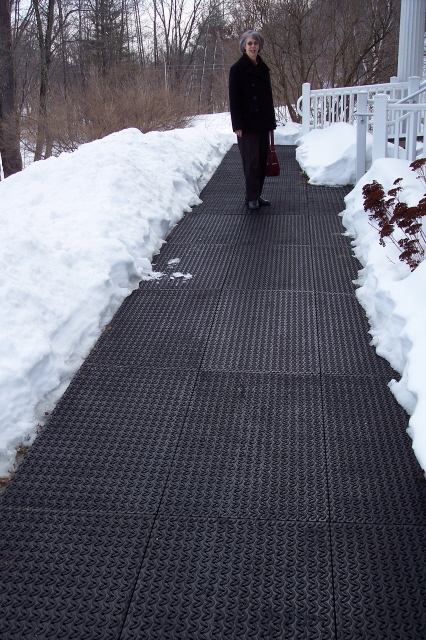 Snow is easy to remove. Little or no salt or sand is required.  The asphalt walkway that it replaced required constant salting and sanding during the winter and still was slippery.
Any water runs down between the arcs and through the drain holes, so ice does not form on the surface.
This photo is of a 6 foot wide accessible walkway to a church (1:20 grade), which was installed in 2003.